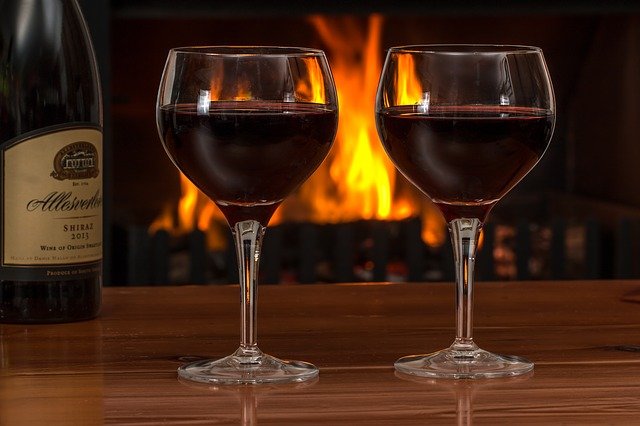 Going on a first date can be nerve-wracking enough without needing to worry about finding the right restaurant. You don't want it to feel too formal or too casual. We've compiled a list of the top Houston, Texas, area restaurants for a first date the next time you need everything to go off without a hitch.
1. Backstreet Cafe
If anything is capable of being the perfect mix of casual and classy, it's the Backstreet Cafe. The current executive chef of Backstreet cafe actually got their start at the restaurant working as a dishwasher and moving up the ranks. The restaurant has seen a lot of changes over its 35-year run. They have grown from a simple cafe to an incredible staple in the Houston restaurant scene. The menu is diverse so you'll never need to worry that there may not be something on the menu for your date to enjoy.
Appetizers include a sweet and savory butternut squash flatbread which offers some one of a kind flavor combinations. The entrees at Backstreet Cafe are just as appealing and flavorful as the diverse appetizer menu. Steak and seafood lovers have plenty of wonderful options such as the lobster risotto, pan-seared scallops, or the cast-iron skillet rib-eye steak. Backstreet Cafe also offers more humble dishes such as crispy chicken and a wood-grilled burger.
2. White Oak Kitchen
Another incredible restaurant for a first date is the White Oak Kitchen. This warm and charming eatery is conveniently located on the third floor of the Galleria mall. This gives you and your date an opportunity to share time together browsing the stores before or after your meal. The menu is just as diverse as the types of stores found at the mall. There's a great mix of flavors for the pickiest of eaters to choose from. The Japanese style calamari and stacked Fajita nachos are two of the most unique and enticing appetizers.
The menu is very friendly to vegetarians thanks to a multitude of choices such as a local vegetarian plate, a sun-dried tomato and spaghetti squash entree, and more. For dessert, be sure to check out the S'mores bread pudding or strawberry and Nutella crepes.
3. Xochi
One important factor you should consider when deciding on where to eat on a first date is the location and ambiance. Choosing a place that will create good memories for years to come is a great choice. For this reason, Xochi is on the list. This unique Latin-Mexican restaurant has it all. The presentation of the food is equal to how good it tastes. The menu at Xochi features several seafood options as well as multiple steak cuts. You can also order some of their exciting appetizers to create a tapas-like experience as they offer plenty of unique choices.
If you're struggling to decide which restaurant is good for a first date, check out some of the options listed above. They each offer a unique environment and an eclectic menu. They could even serve as a great second or third date location.
image via pixabay