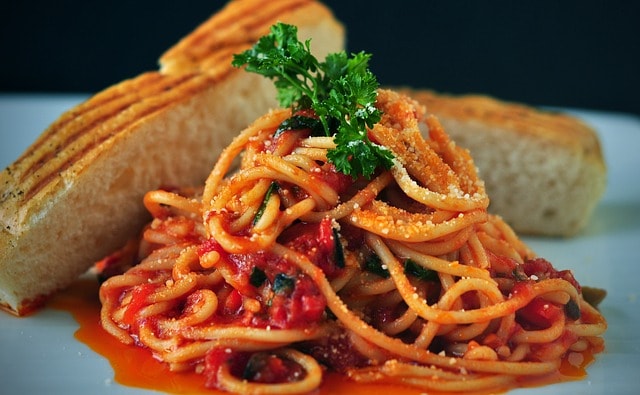 If you live in Houston and you're in the mood for a delicious Italian dinner, you're in luck. There are several excellent restaurants in the city serving up a taste of Italy. Here are four fantastic Italian restaurants worth checking out.
1. Coltivare
In Italian, the word coltivare means "to grow," and that's exactly what happens in Coltivare's 3,000-square-foot on-site garden. Having an on-site garden allows the restaurant's talented kitchen staff to refresh the menu constantly with seasonal dishes, so there's always something new for diners to try. Start your meal with a plate of marinated olives, smoked trout dip, or braised Berkshire pork belly. Pasta dishes include pumpkin ravioli, wild Gulf shrimp fettuccine, and ricotta gnocchi.
If you're in the mood for pizza, try the one topped with braised duck, smoked mozzarella, apples, delicata squash, and Swiss chard. For a more traditional take, there's the Revival Pepperoni, which comes with tomato sauce, mozzarella, greens, and parmesan. For diners who want something a little lighter, the backyard lettuce, green apple, and local citrus salads are excellent options. No matter which dish you order, a glass of wine or a craft cocktail will enhance your dining experience. Don't forget to try the wood-roasted cranberry crostata or the chocolate rum cake for dessert.
2. Tony's
Since 1965, Tony's has been serving up delicious dishes inspired by Italy's Neapolitan region. A plate of chilled seafood, scampi marechiaro, or burrata Pugliese is the perfect way to start your meal. Popular entrees include the center cut provimi veal chop, truffled filet mignon, and Crescent Island duck. Seafood lovers will enjoy the branzino, red snapper Barolo, and young Maine lobster.
If you're in the mood for pasta, try the classic pappardelle Bolognese, short rib tortellini, or jumbo lump crab fettuccine. Lighter options include the insalata treviso, Greenberg salad, or carciofi romani. For dessert, there's Tony's tiramisu, chocolate budino, and mandarin panna cotta.
3. Roma
Renowned restaurateur Shanon Scott established Roma as an homage to the city of Rome's culinary heritage. The restaurant's romantic bungalow setting makes it the perfect place to pop the question or celebrate an anniversary. You and your special someone will enjoy sharing a plate of meatballs with mozzarella, fritto misto, or burrata. Authentic pasta dishes include cacio e pepe, spaghetti carbonara, and lasagna di carne. Seafood lovers will enjoy the seafood soup, seared sea scallops, and grilled tuna steak. Family-style meals are available for take-out or delivery so that you can enjoy an Italian feast at home.
4. Da Marco
Inspired by the elegant cafes of Venice, Da Marco serves up dishes made with ingredients imported from Italy's Friulian region as well as locally sourced meat and produce. Begin your meal with a plate of artichoke alla giudia, burrata with roasted cherry tomatoes, or grilled octopus. Entrees include wild boar pappardelle, butternut squash cappellaci, and roasted Texas quail. For dessert, there's coconut-pineapple cheesecake, Italian wedding cake, and seasonal sorbetti. Before you head home, stop by Da Marco's cheese shop and pick up some parmigiano reggiano, gorgonzola, or pecorino to enjoy at home.
These are just four of Houston's excellent Italian restaurants. No matter which one you visit, you're sure to enjoy a delicious meal.
image via pixabay