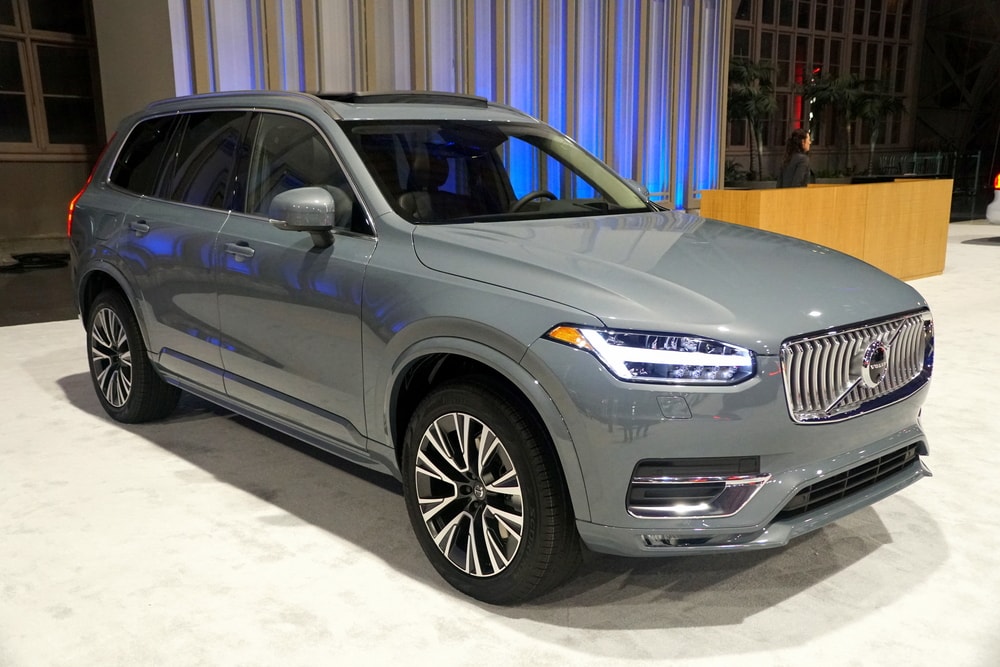 Volvo declared in 2017 that all new future models would be either Volvo hybrid or completely electric. This included launching five fully-electric cars between 2020 and 2021 and a target goal of selling one million electrified cars by 2025. It was a bold plan. They threw in a commitment to achieve carbon-neutral manufacturing by 2025. So how are they doing now?



Six Volvo Hybrid Options for 2020 and Beyond
XC90: Seven Seats and Zero Emissions
With up to 7 seats and 400 horsepower on demand, Volvo's most voluminous (85.7 cubic feet of cargo space with the seats folded) crossover hybrid can transport your whole family while running in emission-free Pure Eco Mode all day. A wide middle aisle makes accessing the third-row seating easier than most crossovers.



XC60: Five-Seat Crossover Achieves 59 MPG
For those who want the higher seating/visibility of a crossover, but in a more compact form, the five-seat XC60 delivers. It still offers 400 horsepower on demand, has 63.3 cubic feet of storage space (rear seats folded), and achieves 59 mpg when driven in full eco mode.



V60: Classic Volvo Wagon With Serious Performance
A classic Volvo wagon form, but with 400 horsepower on demand (or 415, depending on options), this vehicle offers the flexibility of a split-rear-seat design and dynamic versatility that allows for anything from fuel-sipping efficiency to pedal-down performance in one flexible hybrid. Additionally, it exemplifies Volvo's Scandinavian design philosophy, delivering modern technology in a simplified, easy-to-understand/operate package.



S60: A Sedan Safety Pick
Volvo's compact luxury sedan runs with the best of them but delivers incredible efficiency and legendary Volvo safety (Winner of IIHS Top Safety Pick +) in one tight package. With up to 400 horsepower on command from its hybrid power train, it is quick. In eco mode, it's zero-emission. And the Scandinavian-designed luxury interior and premium audio makes the entire experience bliss.



S90: Fuel-Sipping, Powerful, Understated Elegance
Volvo's five-seat, full-sized luxury sedan delivers the full range of Volvo's hybrid power trains while delivering a refined ride and the quiet elegance only Scandinavian design philosophy can deliver. Possibly stated best by Autoweek's reviewers, "Volvo calls it a Scandinavian sanctuary. We'd call it pretty darn nice."



Plug-In Hybrids Give You the Best of Both Worlds
These models are plug-in hybrids, which allow you to charge the battery full while the car sits in your garage. However, this is Volvo hybrid, so you still have the range security of a gasoline-powered car. The internal combustion engine tops off the battery while you drive. Volvo has integrated its electric and internal combustion engines in a way that gives you the best of both.

The Volvo hybrid bottom line is that you can now get every size and shape of Volvo in an electrified version. This means Volvo shoppers can get a hybrid that offers economy as well as the safety, performance, and style that Volvo has long exemplified. It is a taste of the electrified future packaged in a robust Volvo tradition.?