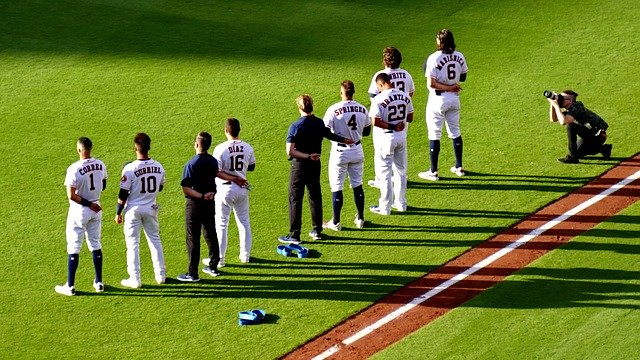 What's the one thing people always want to know when they go to a baseball game? What can I take with me? While it might be okay to take a baseball to be signed or to dress in head-to-toe Astros colors, you might be surprised to learn that other items are prohibited at Minute Maid Park, such as purses, hard coolers, and other bags.
5 Things to Know About Minute Maid Park
As a general rule, no large bags, including purses, are not allowed inside the park gates. When you go to watch a game, you are encouraged to leave all non-essential items in the car. But just because you can't bring a purse doesn't mean that there aren't exceptions to the rule. Here are 5 things to know before you go to a game:



1. The 16" x 16" x 8" Limit
Almost all parks used for MLB games share the same bag size limit of 16" x 16" x 8''. This is a size limit that covers most large bags, including tote purses, reusable grocery bags, larger purses, and duffle bags.



2. All Bags Will Be Searched
Even if you bring a bag that is within the 16" x 16" x 8'' limit, your bag will be searched before you enter the park. This is standard protocol for all parks and all games, so expect it when you bring any kind of bag. Bags will be searched for aerosol cans, alcohol, ball retrievers, beverages other than water, costumes, fireworks, and laser pointers, among other disruptive items.



3. No Backpacks Allowed
Backpacks are not permitted under any circumstances, usually because they are over the size limit and they have multiple compartments that make searching the bag difficult. This includes backpacks that are being used as diaper bags.



4. Draw-String Bags Are Okay
Draw-string bags can hold all of your essentials, including ID, money, cell phones, sunglasses, and feminine hygiene products. For groups or families, it is recommended that each group carry a single draw-string bag for all members of the group.



5. Diaper Bags and Medical Bags Are Exceptions
There are two exceptions to the 16" x 16" x 8'' size limit - both diaper bags and medical bags can be brought into the park after being searched regardless of size. Diaper bags must be formally designed diaper bags, not bags that have been repurposed to carry diapers. For bags that are used for medical use, such as to hold insulin or EpiPens, the bag should only or primarily contain medical aids.



Leave Your Bags But Take Your Essentials to Minute Maid Park
While you might not be able to bring your everyday purse or backpack into Minute Maid Park, that doesn't mean you can't bring any kind of bag. If you stick within the 16" x 16" x 8'' size limitations and only bring essential items, you can bring whatever you need for an enjoyable time.

Image Via Pixabay