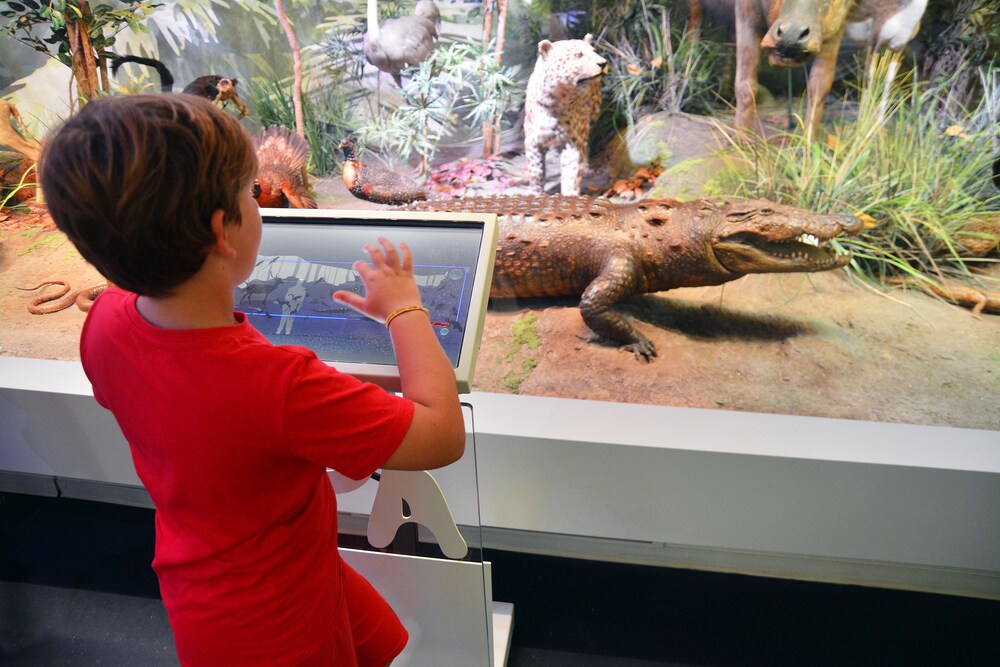 The Houston Museum of Natural Science provides people of all ages with an opportunity to learn about the hidden workings of nature. The museum, which attracts grade school students and tourists alike, is one of the most popular in the U.S. It is the perfect place to indulge your curiosity about the natural world.

The HMNS features five floors of permanent exhibits, which cover topics ranging from astronomy and geology to Texas wildlife and ancient history. In addition, the museum contains a number of rotating special exhibitions, so you can see something new each time you visit.

With exhibits covering every major branch of science, the HMNS has something for everyone. The museum's interactive displays and numerous family-friendly events will please every member of your group. If you bring along the kids, be sure to visit the Cockrell Butterfly Center, where you can see some of the world's most impressive insects in a realistic butterfly habitat. While you are there, you can check out a simulated tropical rainforest and learn about pollinator gardening.

While the HMNS is currently open, keep in mind some of their exhibits may not be available during the quarantine. They also offer digital exhibits and virtual field trips for people who do not feel comfortable visiting in person. Visit the HMNS website for updates about which exhibits are open.



How Much It Costs
The museum is open from 9 a.m. to 5 p.m. every day of the week. A ticket for the permanent exhibits only costs $25 for adults ages 12 and up, $16 for children ages 3-11, and is free for children under age 3. College students, seniors, and military personnel can get a discount by showing their ID.

For only about $5 more, you can get a ticket that will allow you to explore the special exhibits. These tickets cover all of the permanent exhibit halls, as well, so you can see all of the exhibits in one trip.



Free Thursdays
Each Thursday between 5 p.m. and 8 p.m., the Houston Museum of Natural Science offers free access for the whole community. During these hours, you can explore any of the permanent exhibit halls at no cost. After a long day at work, this is a great way to spend time with family or friends and learn about science in a relaxing environment.



CityPASS
Another way to save money while sightseeing in Houston is to buy a CityPASS. This program allows you to visit HMNS and four other Houston attractions, all with a single ticket. Whether you are a local resident or a tourist, CityPASS is perfect for anyone looking to explore Houston on a budget.



How to Visit the Museum
With the right vehicle, the drive to the museum can be almost as enjoyable as the exhibits themselves. Benefit from the exceptional customer service at Bayway Volvo Cars and get a new or used luxury vehicle tailored specifically to your needs. Contact us today for help finding your next dream vehicle.