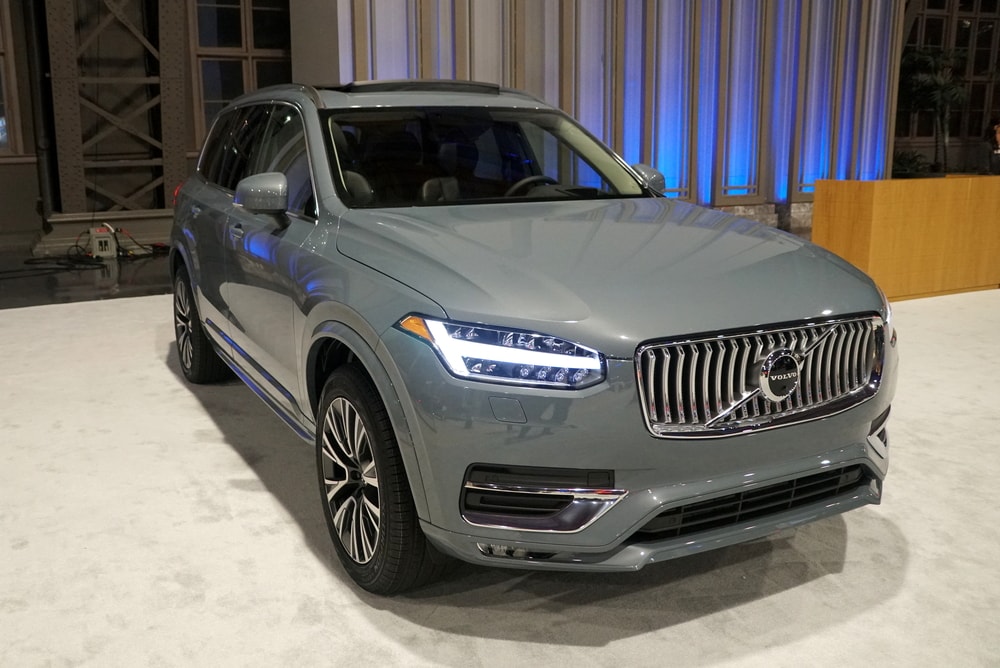 Volvo is known for its beautifully crafted design and phenomenal safety features. At Bayway Volvo, we offer the latest 2020 Volvo XC90. In only its 5th year of production, the XC90 has come out with many refreshing features that set the 2020 model apart from the rest.


While this car has managed to age gracefully and elegantly throughout its relatively new release, the latest 2020 model has wonderful features that make it one of the best luxury SUVs of the year.



1. Design
It goes without saying that Volvo creates some of the most austere designs with clean lines and Scandinavian influence. While the 2020 model is not a huge departure in terms of exterior design compared to the 2019 model, there is a subtle enhancement in the grill, where the individual bars are now gently curved on the face of the vehicle.

Looking inside, the material options have expanded for this model. Drivers can enjoy options like black ashwood décor inlays as well as massaging wool blend or supple Napa leather seats.



2. Power
This luxury SUV comes standard with a T8 Twin Engine that creates up to 400 horsepower between the gasoline and electric powertrain. The powerful and sleek machine can prove its performance with its combined supercharged and turbocharged capabilities that connect the electric and gasoline powertrains between all four wheels.

The result is a driving experience unlike any other. The vehicle moves almost effortlessly when the driver pushes on the accelerator. For many, this incredible driving process is enough to keep them coming back for more and more of the XC90.



3. Storage
No SUV is complete without ample storage and passenger-cargo space. With the capability to hold 7 people, the XC90 is not short on space and comfortability.

Each seat can be individually folded to create custom storage spaces and options. In total, this SUV offers 85.7 cubic feet of storage area to haul even the most irregularly shaped loads.



4. Safety
One of the most talked-about features of the 2020 Volvo XC90 is the incredible safety package that comes standard in the vehicle. This SUV has been designed for optimum driver and passenger safety, regardless of the driving condition and environment.

The latest 2020 model comes with active bending lights, rear auto braking, blind-spot assist, cross-traffic alert, and much more. The standard models even have city safety collision advanced technology to assist drivers with complicated maneuverability.



Take A Test Drive
We proudly offer the latest models on all Volvos as well as certified, pre-owned vehicles that pass our rigorous quality standards. We can help buyers find a car on any budget with our flexible financing options from Volvo finance. If you are ready to experience an SUV on a level unlike the rest, visit us at Bayway Volvo Cars to drive the newest XC90 and to learn more about what makes a truly luxurious driving experience.