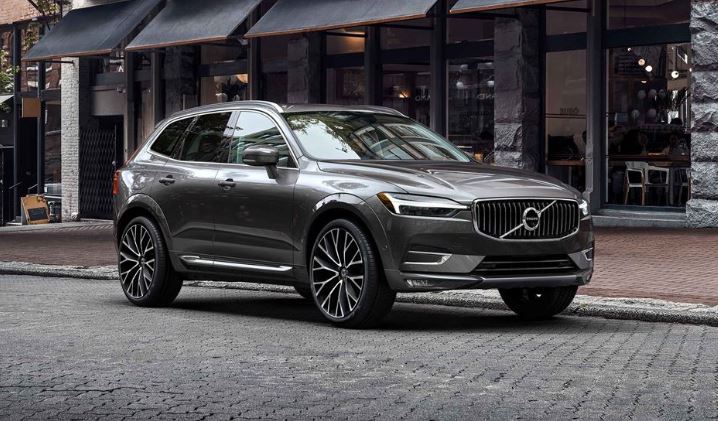 After years of hard work, you deserve the best family-ready vehicles for your efforts. If you're on the hunt for a luxury-minded SUV equipped to handle anything your family's busy lives throw at it, look no further than the 2020 Volvo XC60. Here are a few of the family-friendly features it offers:
Reconfigurable Space
The 2020 Volvo XC60 seats five passengers comfortably, with plenty of room to pack your gear in the rear cargo area. There is no one-size-fits-all-trips space when it comes to family-friendly vehicles, which is why the 2020 XC60's cabin can be reconfigured to let you build the perfect room for your travels. If you have more cargo than passengers, the split-folding rear row comes down to create up to 63.3 cubic feet of room to pack more items into your SUV.
All-Weather Confidence
The 2020 XC60 has an available all-wheel-drive system that uses multiple data points to decide which of the SUV's wheels need power the most. This smart drivetrain system gives you a boost of confidence on slippery roads and while you're driving through inclement weather. The all-wheel-drive system comes standard with every engine setup except the entry-level T5.
Pilot Assist
The new XC60 has access to some of the latest and greatest driver-assist technologies on the market. These advanced systems keep you and your passengers safer on the road in new ways — an imperative for a modern family vehicle.
One of the most useful of these technologies is the Pilot Assist features. In a loud and busy cabin, distractions happen, which can cause you to swerve out of your lane. The Pilot Assist feature makes small steering adjustments to help you stay in your lane when your turn signal isn't engaged.
If you opt for a model equipped with the Advanced package, you'll also be able to take advantage of the 360-degree bird's eye view camera that makes maneuvering through the city easy. With systems like these, the new XC60 keeps its drivers more aware and quicker to react.
Fun Tech
To make the most of every drive, the XC60 gives you plenty of fun tech that keep you connected and entertained on the road. From the start, the XC60's entry level gives you a 9-inch touch screen compatible with Android Auto and Apple CarPlay, as well as a 10-speaker sound system. Move up from the Momentum trim to the R-Design, and you'll get the premium Harmon Kardon sound system with a navigation system for the touch screen. The top trim, the Polestar Engineered, takes it a step further with a 15-speaker Bowers & Wilkins sound system.
The intuitive user-friendly touch screen lets you connect to your phone to perform an amazing number of tasks without ever having to pick up your device. Look up directions to your favorite restaurant, play the song your kids keep singing, search for sports scores, and much more — all using just your voice to command it.
If you think the 2020 Volvo XC60 is a good fit for your family, come see our family at Bayway Volvo Cars in Houston, Texas. Experience firsthand the luxury and excitement of the XC60 SUV.