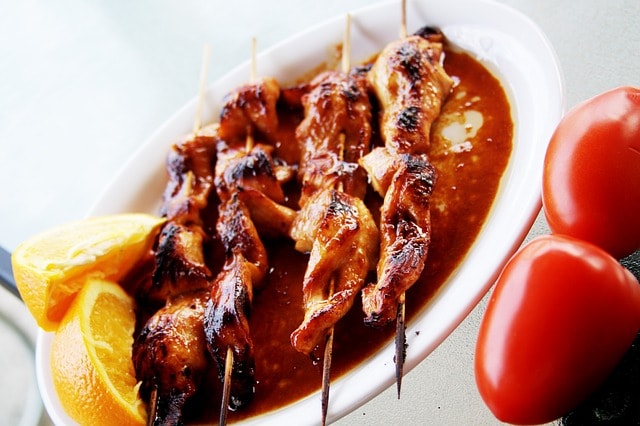 Whether you're on the first date or you're celebrating your 10-year anniversary, there are plenty of restaurants in Houston, Texas, that are sure to impress. Check out these fantastic upscale restaurants in the city where you can treat your sweetheart:
1. Lynn's Steakhouse & Seafood
If you're looking for one of the best steakhouse experiences that Houston has to offer, check out Lynn's Steakhouse & Seafood. Since 1985, this restaurant has established itself as one of the finest dining experiences in the city.
On Lynn's menu, you'll find a decadent selection of steakhouse classics, from prime ribeyes to rock lobster tails. We suggest trying one of their house specialties, such as the rack of lamb, triple-crown beef medallions, or Chateaubriand. Ask any of their knowledgeable servers for the best wine pairing for your choice of entree to making your dining experience complete.
2. Da Marco
When many of us think of romantic dinners, Italian restaurants come to mind first. If you're looking for an upscale Italian restaurant in Houston, check out Da Marco.
Da Marco is a white-tablecloth, black-tie affair that serves up some of the most chef-inspired Italian dishes in the city. Their menu is impressive, full of items such as pappardelle with wild boar and sweet corn with lobster. Transport your love back to the old country for one of the best dining experiences in Houston at Da Marco.
3. Lucienne
Lucienne offers fine Mediterranean-inspired cuisine in Houston, served in an elegantly chic atmosphere that creates an unforgettable backdrop for your date night. The Lucienne, staffed by professional chefs led by acclaimed head chef Jose Hernandez, is a fantastic culinary experience you must try.
If you're looking for a delicious five-course dinner, you'll find it at Lucienne. Begin with escargot, opt for the glazed pork belly for your second course, then truffle risotto, duck magret, and end with a chocolate souffle. Or, choose from any of their other delicious options to build the dinner of your dreams.
4. Kulture
If it's a uniquely modern fine-dining experience you're looking for, check out Kulture. This restaurant specializes in Caribbean-Southern cuisine, which makes it one of the most interesting dinners you'll find in the city.
To give you an idea of what you'll find at Kulture, some of their dinner options include an oxtail ragout, shrimp and grits made with sherry, and plenty of small plates that make it easy to try a great many flavors the restaurant offers.
5. Brenner's on the Bayou
If you're looking for a great place to have dinner under the stars, reserve a table at Brenner's on the Bayou. This seafood-focused restaurant has a unique atmosphere that has a resort-in-the-countryside feel to it. Order your favorite cuts of steak or expertly prepared seafood dish. For those who want to give their sweetheart a picturesque ambiance, Brenner's is a great option.
Before you make your reservation to any of these top-notch Houston restaurants, take a look at their menus to get a feel for which might most please your sweetheart. Your options are vast in Houston when it comes to upscale restaurants.

Image Via Pixabay