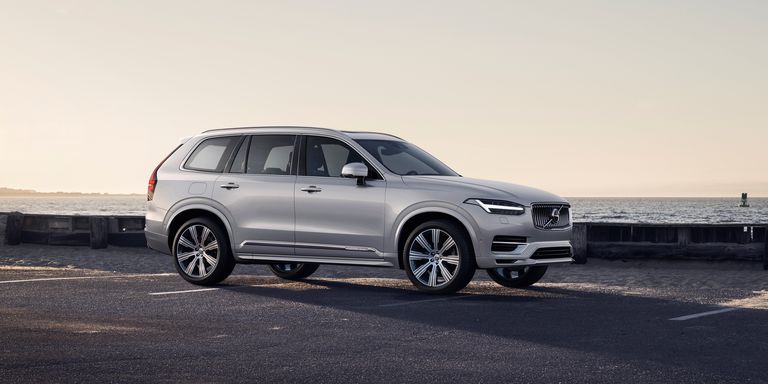 The 2020 Volvo XC90 is a remarkable vehicle, thanks to both its great style and variety of beneficial features. This particular SUV is well-ahead of the competition in terms of safety, style and standard features. Whether you have a big family or you're living the single life, the XC90 can offer you an ideal drive along with other wonderful attributes. From its substantial amount of cargo space to its intricately designed accents, this SUV has it all.
Is This SUV Used For Daily Use?
First and foremost, the 2020 Volvo XC90 can most definitely be used for day-to-day use. Of course, this vehicle's body looks show-ready, but you can drive this model comfortably and safely on both day trips and long drives. This means that you pick the kids up from school, go grocery shopping or take weekend trips. There are also three trims to choose from, including the R Design, Inscription and Momentum. Let's see what the engine offers.
Depending on the actual trim level, our customers can choose an XC90 trim that best fits their driving style. There's a 2.0-liter engine that offers up to 316 horsepower. This four-valve engine utilizes turbocharged and supercharged mechanics. The base model 2.0-liter engine is perfect for those who are acquiring less power. This 250-horsepower engine just so happens to be turbocharged, and it's paired with front-wheel drive. The upper echelon of the Volvo XC90 hosts an even stronger powertrain. This engine will generate as much as 400 horsepower, and there are numerous drive modes to choose from, including off-road and eco and comfort.
Dazzling & Elegant Good-Looks
When you drive down the highway, then you can certainly expect to get a lot of attention. This vehicle sports one of the most elegant bodies out of any modern-day SUV. The Volvo XC90 has an aerodynamic design that sweeps from one end to the other. The SUV's high-end LED headlights are astounding as they are finely crafted into the frame. To the rear, vertical-shaped LEDs provides a nice frame that can't be missed by traffic that's behind you.
If you find the Volvo XC90 to be an extraordinary SUV, we encourage you to stop by Bayway Volvo Cars in nearby Houston, TX for more in-depth information. Our friendly and knowledgeable team looks forward to showing off this model in person soon!